DISCOVER YOUR PASSION FOR RUGBY – RELEASE THE WARRIOR IN YOU!
THINK THAT RUGBY IS A SPORT FOR BULLIES? NOT HERE, IT ISN'T!
Rugby is so much more than just a bunch of players battling chaotically in the fight for the egg. Rugby is:
passion
School of life
stress valve
style-defining
beneficial for your health and personal balance
Rugby as a sport is much older than games such as American football, for example. Invented in the British Isles, rugby has evolved through proud tradition into its current form, and today offers a well-rounded sport that offers the opportunity for a good workout, both during practice, and while competing in matches. The Oranien Raptors club is in the process of forming a men's rugby team and we are looking for you to complete our unique team. Fired up and ready to play? Just needing to know where to go? Check out our training times and join us at the next training session without any obligation.
We don't stand on ceremony. If you're curious, but you don't yet know if rugby is really the right thing for you, then just read on. We'd love to show you why we consider rugby to be one of the greatest sports in the world and why everyone should play on a rugby team for a season or two in their life.
AT ORANIEN RAPTORS, YOU COUNT FIRST AS A PERSON! THE REST ARE JUST DETAILS.
You're not Mr Perfect Physique, but you always wanted to do more for your fitness and your health? You're a total sports nut, but don't feel like you're running at full capacity yet? You've got energy to burn, and you've already thought about a gym membership? No matter which of these descriptions fits you – you've come to the right place.
Because in Rugby, your figure doesn't matter. There is a suitable position for every body type. Whether you're solidly upholstered, thin, tall or short - in rugby you'll get to know your body and its strengths like in no other sport. This gives you confidence and shows you what you are capable of.
Rugby is not about image, aesthetics, cool moves or looking good on the field. It's about fighting and giving your last to achieve your own goals and those of the team. In rugby, you will learn to rise above yourself. In a normal game of rugby, 100% performance is not enough. Here you'll stretch to 110% to constantly improve your performance level.
Rugby also provides the best workout to achieve your personal training goals. It's a fast-paced sport that gives you a high-intensity, full-body workout. You will quickly discern effective and noticeable changes in your body that you never thought were possible.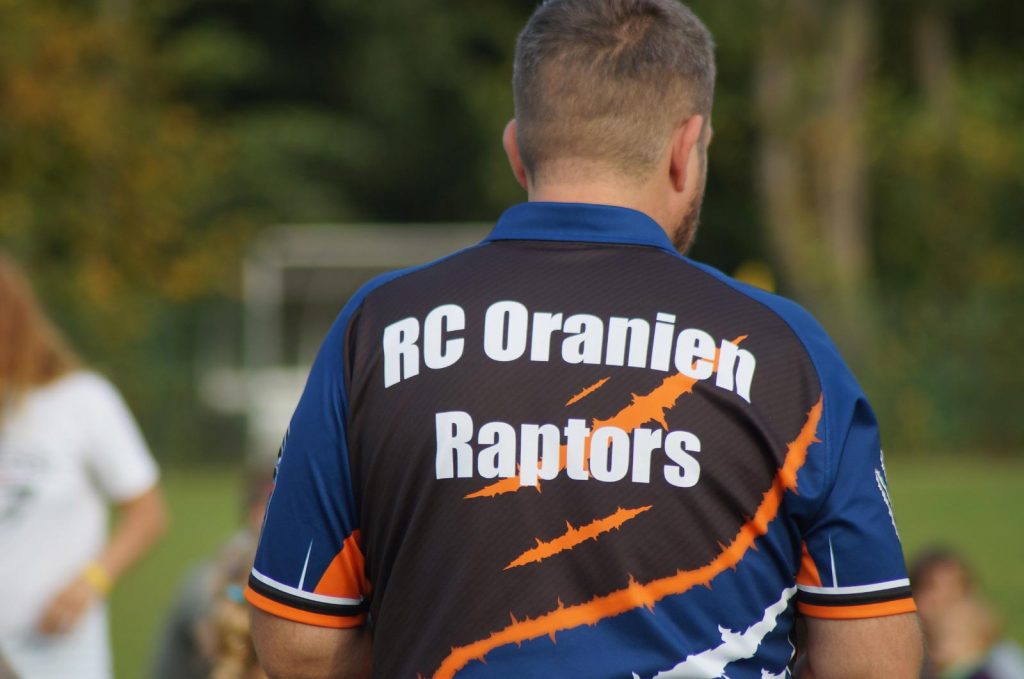 RUGBY IS HARD WORK – WHICH WILL GIVE YOU STRENGTH FOR EVERYDAY LIFE!
A rugby match lasts 80 minutes. The two halves of 40 minutes each are hard to beat in terms of physical intensity. Sports such as soccer, basketball or American soccer cannot compete with rugby in terms of physical intensity over the entire duration of the game.
This alone shows how much rugby can actually give you. Because physical exertion alone is not enough. To be successful in rugby, you need a high degree of mental agility. Different moves have to be implemented in the shortest possible time and developments in the game have to be grasped within seconds. This teaches you more than how to conquer your physical limits. In addition, your mental capacity, your comprehension and your assertiveness will be trained continuously. Along this way, you'll also gain and continuously strengthen a fine set of soft skills which will enhance your private and professional life.
THE GAME IS A BATTLEGROUND – COME OUT FIGHTING – AND ABOVE ALL, HAVE FUN WHILE YOU'RE AT IT!
Rugby is refreshingly different from real life. Here, you can and must put your elbows out. Steadfastness and the ability to keep your opponent off balance are essential qualities of a good rugby player - at least in some positions.
This gives you the opportunity to create a perfect counterbalance to your regular everyday life. On the field you are a warrior. Here you run, you kick, you get knocked down and you do the same to others. This is where you push yourself to your limits and, on a good day, far beyond. And by the time you've finished practice or a game, you're immersed in that wonderful bond of trust that our players have with each other. A rugby team is like a family. Each player must be able to rely on the other on the field and in battle each player stands up for the other.
Even if there are times when you lose your cool with each other in training - after training you depart with comradely laughter, knowing that you can rely on each other. If a man goes down with the ball, it's the team's job to protect him. In the process, you learn to do more than simply promote and advance your own profile and your own personal skills. You learn the vital skill of functioning better and better as an integral part of a team, and to put your strengths fully at the service of your team. This is a quality highly prized by employers - more than ever in these trying times - and that ability to be a team player will also make you more popular in your private life.
RESPECT IS AN IMPORTANT PART OF THE GAME
There's a quality that is unfortunately found increasingly lacking these days in our world: respect. Respect for each other, for colleagues and friends, for family members, but also for more senior people and the hierarchy. Of course, you don't need to be educated to respect – you have the courtesy to display this. But in rugby you will learn to show it not only consciously, but also unconsciously to each of your fellow men and women and thus enrich your life and the lives of those around you.
For example, the mutinous mob mentality, as is known to exhibit itself in other sports, is not even an issue in a referee's decision in rugby. In rugby you do not disagree with the referee. In contrast to the soccer pitch, where discussions and emotions boil up in every match, and where referees are insulted and sometimes even attacked, when it comes to rugby, the referee's decision is final. It's law.
Of course, even a rugby referee is not infallible and wrong decisions occur here, just as they can in any other sport. But rugby teaches that respectful interaction is always the better solution. In the end you will learn not to fly off the handle even in the wildest situations. You'll be able to keep your inner centre and stay mentally calm. This not only benefits your blood pressure and your general health, but also makes you more level-headed and helps you keep a cool head in everyday life, even in difficult and stressful situations.
RUGBY TOUGHENS YOU UP – BUT IT'S NOT NEARLY AS ROUGH AS THEY SAY
Of course you're going to get knocked down in rugby. And there will be days when, after the game or training, your every muscle and bone will hurt. You'll have worked hard for this pain of achievement and success and you'll take pride in it! What you don't have to fear, however, is a serious injury or any highly dangerous roughneck undisciplined game.
In rugby, it's important to keep getting back up. We let other athletes play the dying swan on the turf - here, we spit into our hands and move on. What has no place on the rugby field, however, is the foul. In rugby, foul play of any kind is frowned upon. The desire and ambition is to achieve the greatest possible success for his team by all the legal means allowed - and there are many allowed in rugby. That is what drives athletes in rugby. That's what we love this sport for and why we wouldn't miss it for anything.
So – do you want to be part of one of the strongest families in Germany? If this sounds like your kind of place, just drop in on one of our next training sessions here at the Oranien Raptors. We look forward to seeing you in action soon!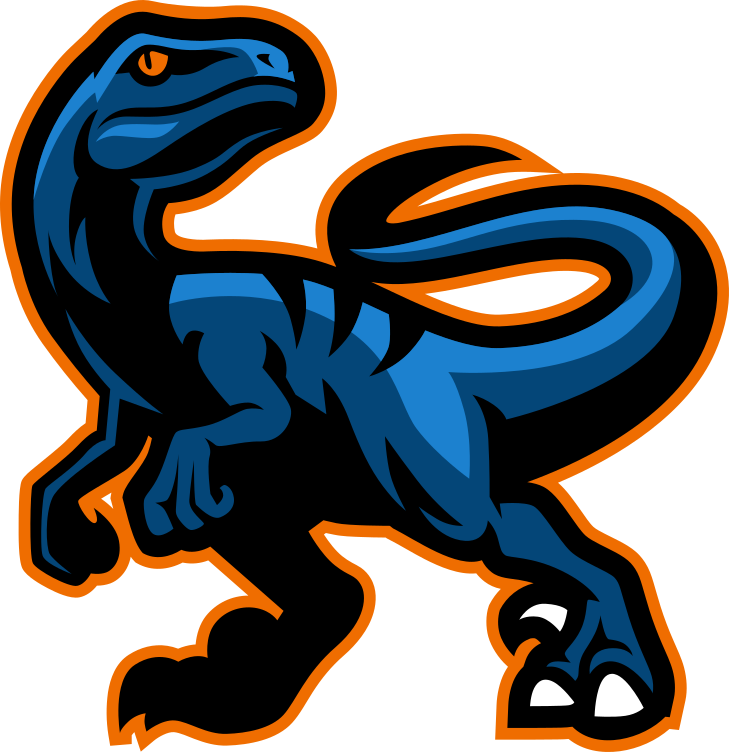 JOIN US FOR A TEST TRAINING SESSION!
Feeling curious? Come along and try a training session to get the feel of things! Any time, with no obligation to sign up.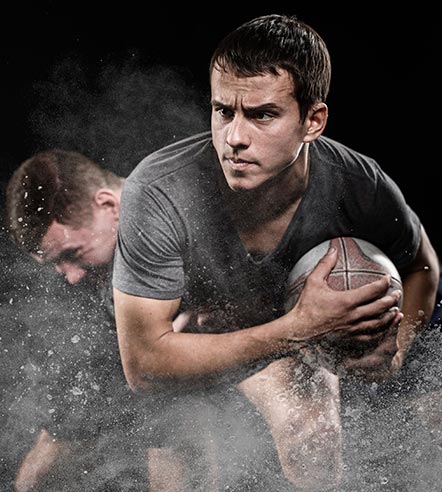 TRAINING SCHEDULE: SUMMER
März bis Ende Oktober Dienstag und Donnerstag
05:30 – 08:00 PM
TRAINING SCHEDULE: WINTER
November till end of March
Saturdays
10:00 – 12:00 AM